Health and Safety Reminders to all parents/guardians:
Drop off and pick up times:
Only one adult should come with their child to school.
The adult should come just in time, drop their child and leave immediately.

 

We ask that no other older children are brought to the pick up or drop off.
We ask that adults do not wait along the railings at the front of the school or at the Shanganagh Road path entrance, once the children have been dropped in.
Masks must be worn at both drop off and collection points outside the school
For Junior Infant parents: ONE parent/guardian only may enter the grounds, masked and can wait briefly in the drop off area, in a safe and socially-distanced manner.
Senior Infants:

 

Please see slight change in times for pick up below.

 

One adult per child may enter coach park, wait safely and leave promptly, please.
Parents/guardians of Ms. Macnamara's and Ms. Doyle's Junior Yard: One adult per child may enter the Junior yard, wait in designated zone at pick up time, and leave immediately with their child. Observing social distancing.

 

No older children accompanying parents, please.
All parents/guardians must fill in a Return To School form before your child can enter the school.

 

This should be filled in on the GOOGLE FORMS document on your child's class dojo before 5pm Monday 30th August
Please do not bring your child to school if they have any of the following symptoms:
cough, fever, shortness of breath, loss of sense of taste or smell, runny nose.
Or if your child appears to be "off-form".
If your child is unwell contact your G.P.
Please remember that we must stick to public health rules.

 

Parents/Guardians, please do not send your child to school if anyone in the house is a close contact or confirmed case of Covid 19, has recently returned from abroad, is self-isolating, has symptoms of Covid 19 or has been advised to restrict their movements.
Let's all keep reminding our children to stay safe by keeping a social distance (which we know is so hard for younger pupils, but our older pupils have really co-operated with us on this); remembering the coughing and sneezing rules; use your elbow/tissue, bin it, wash your hands!
Please tell your child that if they feel unwell in school to tell teacher immediately.

 

We will bring any child who is unwell to the Isolation Room and will contact you to collect them.
Getting Our Children back to School safely Sept 2021
Return to School Parental Declaration Form- for children returning to school after an absence.
Scoil Mhuire's Covid Response Plan
Helping Our Children Cope with the Return to School
Benjamin Bear and the Long Winter  A story for children about feeling safe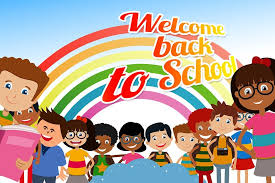 Supporting Children Returning to School After The Lockdown
Supporting my Child's Return to School after Covid-19 – Symptoms to look out for and when to contact your GP.  Public Health Advice from the HSE
Back to school tips from Barnardos – one leaflet for Children and one for Parents
Back to school advice from the government with videos for younger and older pupils and one for parents on gov.ie
Preparing for Junior Infants – Please see our page Parent Information
This video is from the National Parents Council on helping your child transition from pre-school to primary school is very good and covers all aspects of school life.
Videos for Children
Some kids songs on YouTube to help explain about the changes in school: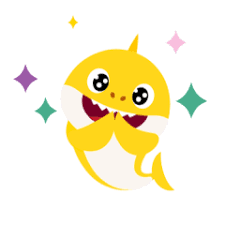 Why Do People Wear Masks – Jack Hartmann
Greet from 6 feet rap – Jack Hartmann
First Day Back to School after Lockdown – a video for children
A Social Story about returning to school this September suitable for older children
A video explaining about "school bubbles" and what it means for the children when they return