Recently added Links:
RTEHomeSchool launches this Monday. A daily, scheduled virtual classroom for all primary school kids. Watch it weekdays on RTE2 from 11am, anytime on the RTEPlayer and get all the resources at  rte.ie/learn
Reading and Literacy:
Now is a great time for reading. You can access free eBooks and audiobooks via BorrowBox . More information can be found at Libraries Ireland
Vooks.com is offering a one month free trial.  A lovely site that brings picture books to life.
Dolch Word – word recognition and spelling practice for Senior Infants to third class
Literactive – literacy resources for Senior Infants/Early readers. Stories to read and Literacy activities   (Parents need to register to use this site but registration is free)
Storyline Online has a large number of storybooks read by actors
Why not use this time to learn how to type? Try out Bbc Bitesize Dance Mat Typing
Maths & Coding:
Challenge yourself to the Daily 10 Mental Maths Challenge. Pick your level and answer 10 maths questions in the time.
Prodigy Maths – free maths challenge game suitable for pupils from 1st to 6th
Hour of Code – many free (some require subscription) coding activities
Bits and Bricks – fun coding game on the LEGO website
Practice your Maths skills on The Maths Factor – free for the duration of the closures
Gaeilge:
Séideán Sí – games and activities in Irish for Junior Infants to 2nd class
Watch some cartoons as Gaeilge on Cúla4 and improve your Irish 
There are some nice storybooks read aloud as Gaeilge on the FutaFata YouTube channel
Science & Nature:
Dublin Zoo have some resource packs on their animals and have a competition going to win a zoo pass for your family
For the animal mad kids, have a look at the San Diego Zoo site. Great pictures and facts about animals and some art and crafts ideas too.
And also check out National Geographic Kids for more animal facts and fun.
And why not learn a bit more about the planets and space on NASA's SpacePlace
Dk FindOut is a great online encyclopedia for kids with lots of interesting information and facts
Tune into YouTube weekdays at 11 for Science with Maddie Moate – all episodes available to watch
Learn about our President and Áras an Uachtaráin at president.ie
Movement Breaks
 Get moving with:
The Body Coach  on YouTube has 5 minute kids workouts and he will be launching his live PE lessons from Monday 23rd at 9am Click here for details.
 And for a bit of relaxation and zen, try Cosmic Kids Yoga 
Test your sports skills with a GAA challenge.
Art & Music
Learn to draw comic book characters with Irish Marvel illustrator Will Sliney on his YouTube channel and join in his Twitter #wewilldraw daily challenge
Why not try designing a book cover? O'Brien are running a competition to redesign the cover of their book The Supermarket Ghost.
Try and complete some of Ms. Friel's LEGO challenges – use your imagination! 30 day LEGO challenge 
Learn some music basics with Mylene Klass on YouTube
Emotional Health & Wellbeing
It can be difficult to talk to children about  what is happening in Ireland and the world at the moment.  They can be frightened or confused and it can be tricky to know how to answer their questions and give them the right amount of information. Here are some useful resources for helping parents talk to their children about the Covid-19 pandemic:
Minister Simon Harris answers children's questions about the Coronavirus on News2day
Covid-19 Wellbeing for Children and Young People CYPSC March 2020
David Coleman: How to talk to children about Covid-19
Childmind.org: Talking to kids about the Coronavirus
Resource for parents – Free Stress control programme from the HSE Health and Wellbeing starting Monday 11th May. See www.stresscontrol.org for the details.
General Worksheets & Resources:
Two of the educational books companies are making all their online resources free to parents and teachers especially for the closures.
Go to www.edcolearning.ie/login and type in username: primaryedcobooks,  password: edco2020
Also go to www.FolensOnline.ie, select teacher, fill in a username, email and password. For Roll Number use the code: Prim20
helpmykidlearn.ie a resource site designed to support parents with fun activities and tips according to their child's age.
Twinkl.ie are offering free access to their website for a month – worksheets and activities for every class level.
Scroll down for more links and sites
More to come…
General Links:
St. Anne's Parish website – information about the church and the parish
Whole School Evaluation (2015) report for Scoil Mhuire
HSE Parent Advice Drop-In Clinic (Loughlinstown) – a monthly advice clinic for parents or carers who wish to seek advice from a Clinical Psychologist with regard to any aspect of parenting.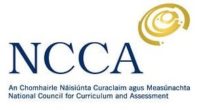 National Council for Curriculum and Assessment information for parents – recommended resources and information for parents of children from Infants to 6th.
Shankill library opening times
Webwise.ie – internet safety advice for parents and schools
Digital Parenting – a Vodafone UK site with good advice for parents on managing children's technology usage in the home.
Number Fun: Counting Activities for Kids – a resource site for number and Maths activities.
New Primary Language Curriculum (Junior Infants to Second) – An information leaflet for parents
Learning Links:
Recommended by Infants teachers:
Starfall – helps to learn letters and has some online interactive books for early readers
Literactive – literacy resources for Senior Infants/Early readers. Stories to read and Literacy activities   (Parents need to register to use this site but registration is free)
Dolch Word – word recognition practice for Senior Infants/Early readers
Séideán Sí – games and activities in Irish for Junior Infants to 2nd class
Alphablocks  on YouTube – videos on letters sounds and phonics by CBeebies
Numberblocks on YouTube – a great way for kids to learn about numbers and early maths by CBeebies
Jack Hartmann Kids Music Channel on YouTube – lots of catchy learning songs
Cool Counting to 100 song on YouTube that Senior Infants love!
Counting Activity – counting sea creatures to 5 (Junior Infants) and to 10 (Senior Infants)
Jolly Phonics songs for letter sounds
Recommended by First Class teachers:
Maths is Fun: maths games and activities
Summer Stars: An exciting initiative to encourage children to read during the summer holidays from Library Ireland
ictgames: literacy and numeracy activities
Crickweb: a variety of learning activities including literacy, numeracy, science etc
coolmath4kids: computation and tables practice for all class levels