General Links:
St. Anne's Parish website – information about the church and the parish
Whole School Evaluation (2015) report for Scoil Mhuire
HSE Parent Advice Drop-In Clinic (Loughlinstown) – a monthly advice clinic for parents or carers who wish to seek advice from a Clinical Psychologist with regard to any aspect of parenting.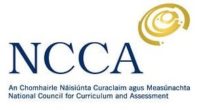 National Council for Curriculum and Assessment information for parents – recommended resources and information for parents of children from Infants to 6th.
Shankill library opening times
Webwise.ie – internet safety advice for parents and schools
helpmykidlearn.ie a resource site designed to support parents with fun activities and tips according to their child's age.
Digital Parenting – a Vodafone UK site with good advice for parents on managing children's technology usage in the home.
Number Fun: Counting Activities for Kids – a resource site for number and Maths activities.
New Primary Language Curriculum (Junior Infants to Second) – An information leaflet for parents
Learning Links:
Recommended by Infants teachers:
Starfall – helps to learn letters and has some online interactive books for early readers
Literactive – literacy resources for Senior Infants/Early readers. Stories to read and Literacy activities   (Parents need to register to use this site but registration is free)
Dolch Word – word recognition practice for Senior Infants/Early readers
Séideán Sí – games and activities in Irish for Junior Infants to 2nd class
Alphablocks on YouTube – videos on letters sounds and phonics by CBeebies
Cool Counting to 100 song on YouTube that Senior Infants love!
Counting Activity – counting sea creatures to 5 (Junior Infants) and to 10 (Senior Infants)
Jolly Phonics songs for letter sounds
Recommended by First Class teachers:
Maths is Fun: maths games and activities
Summer Stars: An exciting initiative to encourage children to read during the summer holidays from Library Ireland
ictgames: literacy and numeracy activities
Crickweb: a variety of learning activities including literacy, numeracy, science etc
coolmath4kids: computation and tables practice for all class levels