There are currently three committees in our school with that our pupils are involved with.  These are
the Student Council
the Green Schools committee
the Connect Crew
The Connect Crew News
Connect Crew Zoom Meeting: 13th May 2020
We made history in Scoil Mhuire when the teachers from the Connect Crew; Ms Morgan,Ms O'Connor,Ms O'Connell, Ms Mc Carthy ,Ms Cotterell and Mr Mc Donagh, met with some pupils from  the Connect Crew for a Zoom Meeting!
We had a super meeting together and it was lovely to see all the smiling faces again,even if it was just on a screen. 
This is what we talked about:
Some of the ways to cope during lockdown were;
Journaling,Keep a diary,

Making Memory boxes and memory cards recording our feelings

Acknowledging that our feelings can go up and down

Have a routine,be organised

See the lockdown as a positive thing

Avoid watching too much News on TV as it can be scary
We also talked about what we have learned about ourselves during lockdown.We have discovered that;
;
We have become better at skills such as cooking,baking,helping at home

We have found that we are really enjoying our family time together

We learned that we can relax by running,jigsaws,playing basketball

We have discovered just how important hand hygiene is and we are washing our hands lots!
We talked about what we were most looking forward to :
Seeing our friends and family was of course top of the list!

Going on holidays

Staying well and seeing people recovering from Covid was also important.
We hope that you find this useful and that you all stay well!
From All The Connect Crew 
Green Schools
Latest News: An update of our garden from Ms Coffey
Student Council's Great Scoil Mhuire Bake Off & Cake Sale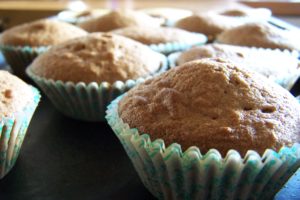 In order to fundraise for new goalposts our Student Council organised a Cake Sale and The Great Scoil Mhuire Bake Off.  The response was phenomenal, all students from Junior Infants to 6th Class baked and bought so many delicious cakes. 
Congratulations to all our winners for baking the most amazing cakes.
A whopping €1,100 was raised.  We are so proud of Scoil Mhuire's Student Council, for creating such a sensational event.  And a memorable day was had by all.
A huge thank you to the Student Council teacher leaders, Ms. Mc Donagh and Ms. Power for organising it!